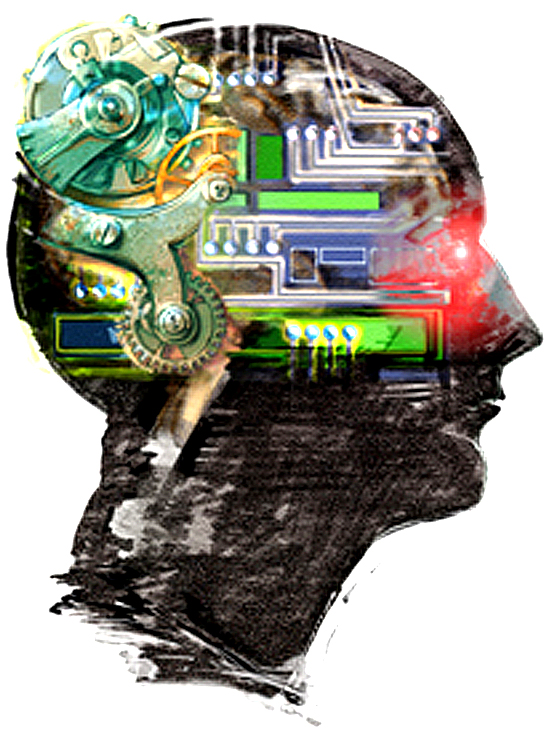 Before I begin this post, I need to tell you that this topic was brought up in a course I'm taking this semester: Cognitive Neuroscience by Dr. Arne Dietrich. The debate itself was started by the professor, which helped kindle some interesting questions, and somewhat of an opinion.
Before I discuss Artificial Selection, allow me to elucidate Natural Selection and Evolution in the realm of Biology for those of you unfamiliar with the process.
Let us take the noble giraffe as a paradigm for the colossal process that is evolution of species. The giraffe's ancestor many millions of years ago did not have such a long neck. Unfavorable conditions probably led to lack of food on the Savannah floor. The main source of energy became the trees scattered in the African planes. Unfortunately for the proto-giraffes, not all of them could reach the sustenance higher up. Those lucky few who did, survived and procreated. The offspring, which shared their parents' slightly longer neck, survived while their siblings perished. Thousands of generations later, the incidence of this genetic trait as well as how it's manifestation in the phenotype (what is actually manifested in the animal) became much more pronounced. Hence, we have the adorable animal today with the several-meter-long neck we all love.
That is how Mother Nature 'selects' the best traits to accommodate for changes in behavior and/or environment. Scientists have been able to induce that same principle into computer science. How this works is that some computer programs are simply too complex for humans to code. Thus, through evolutionary programming, the program will evolve itself by altering its code to best fit its intended function.
That sounds too science-fictiony, right? Well, you'll be as surprised as I was to learn about John Koza's "invention machine." John Koza is a famous evolutionary programmer who designed this super-computer. Since its creation, the invention machine has designed several lenses, antennae, and circuits. Now, here's the whopper: the computer got a patent from the US Patent Office. Yes, the machine got it, not its creator. So, that means that silicon-based piece of equipment now has legal status in the United States…
Computers have already surpassed our computational capacity, they can easily transfer date (their 'self') from one machine to another (immortalizing it), they have begun their accelerated version of evolution… So, theoretically, in our lifetimes, machines will become an independent part of society that we will interact with in the future as more than tools.
The inevitability of this occurring will become evident in the coming years, with advances exponentially propelling the new field closer and closer into the unknown.
Having a Biological thinking framework, I cannot but help returning to the matter of evolution. We are a product of millions of years of genetic mutations that passed the tests of time and nature. The haphazard circumstances that our ancestors encountered were more or less unique to our species evolution. Metabolic processes within our cells supply our energy needs; machines might sustain themselves with different techniques (one that springs to mind is solar power). The threats our immune system is tuned to resist are microorganisms that harm our tissues, computers will have to learn, or evolve, to keep themselves protected from potential threats such as system crashes and computer viruses and worms. The list goes on and on…
Imagine the possibilities… Cognitive processes will emerge in machines, all indicators point at that for the moment. However, cognitive characteristics that distinguish us from other animals are unique to us because they once served an evolutionary purpose and at some point in time enhanced our chances of survival. So, dreams, emotions, etc. are residue of something that at one time helped us adapt to some circumstantial or behavioral changes. Machines will undoubtedly evolve cognitive processes eventually, but they will be very different from ours. We can only speculate what they may be, but the prospects of our 'creations' evolving to the extent of being independent, legally protected entities pushes us to question the very meaning of life's definition.
I'm sure this is quite the food for thought for many of us. Unless you're someone who'd rather say 'it has no soul' or some other unscientific argument, I'm sure you will find satisfaction in believing in a divine being that made us exclusive and will not allow your ego to be bruised by this magnificent possibility.